Repeat visitors should reload page to see new additions.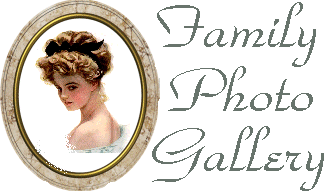 Show off your favorite photos on your own web page.


Having a homepage has never been easier. Just choose a page theme from the samples listed below. Once you have your background and decide which pictures you want to use (see specifications below), print answers to the questions below and mail them along with your photos and a check or money order for $29.95.
(Please query DESIGN~MAX WEB DESIGN for address.)
Please enclose a self addressed, stamped envelope if you want your photos returned!

We will develop your homepage and e-mail you the URL that you can use to send your page to all your friends and family members. It's as simple as that!

First, browse through the sample pages below and chose your background theme.
If you need something we do not have here please query
DESIGN~MAX WEB DESIGN.
If we have what you are looking for we will be glad to make your page (at no extra cost).


If you do not like the music playing on the page you chose, you may substitute for one of the following.
Or you may choose to have no music at all.


Many more titles are now available from:
MEME'S MIDIS
If you still can't find the song you want
we will try our best to find it for you.

PICTURE SPECIFICATIONS

CHOOSE ONE:
4 wallets
2 wallets & 1-3x5
2 wallets & 1-4x6
2-3x5
2-4x6

No pictures larger than 4x6 will be accepted due to limited screen size. Studio pictures make the best showing but we will accept snapshots if they do not have a lot of clutter in the background. We reserve the right to crop wasted background space from larger photos. Snapshots and digital photos that can be cropped to wallet size may count as one wallet size picture.
(NOTE: Onscreen pictures appear larger than the originals!)

THIS IS A FAMILY FRIENDLY SITE!
NO RISQUE PICTURES WILL BE ACCEPTED OR RETURNED!

(Your site will be completely private! No one will be able to acess your page except the family and friends to whom you chose to send the URL.)

QUESTIONS

Please print the following information on a separate sheet of paper and mail along with your photos.

1. Your e-mail address.
2. Chose a title for your page (usually a name).
3. Number your pictures on the back. Write a corresponding number on the sheet of paper and print out any information you want printed under each photo. SEE EXAMPLE.

Do you want your e-mail address on the bottom of your page?
WARNING: Anyone viewing your page will be able to send you mail messages!
Don't forget to write the name of the page theme and song (if different)you chose from above.

THAT'S IT

Send the above information, along with a check or money order for $29.95.

(Please query DESIGN~MAX for address.)

Don't forget to include a SASE so we can return your photos!

Business Pages are also available. Please query DESIGN~MAX and tell us what you need. You will find our prices are very reasonable!

Know someone who would like to have their pictures put on the internet? Click below to send them this page.





Please bookmark this page so you can find your way back!