This page contains a lot of graphics. Please be patient while it loads.
If some of the pictures do not show up, reload the page.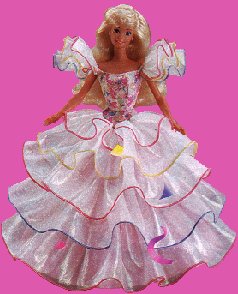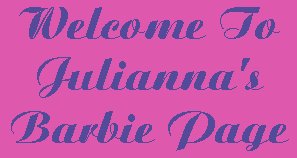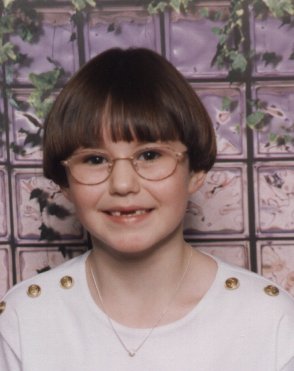 My name is Julianna Grace. I'm a seven-year-old first grader at a Christian school. I was born with a congenital heart defect called Tetralogy of Fallot and had open heart surgery when I was five months old.
My favorite foods are pizza and strawberry cheesecake. I love to drink sweet tea.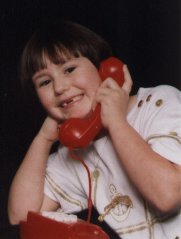 My best friends are Jo Claudia, Julia, Carley and Tabitha.
I have only one first cousin, Zach.
I am on the Puppet Team for 1st-3rd. graders at my church and I sing in the Junior Choir. I am also learning to play the piano. I help my mom teach songs to the children in the preschool which is a ministry of our church. I still love Pooh, Piglet, Tigger and Eeyore. I like Powerpuff girls and Scooby Doo. I collect Beanie Baby cats and other TY cats. (I'm allergic to real cats.)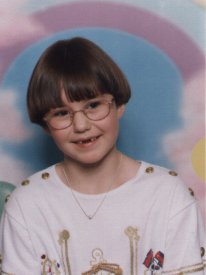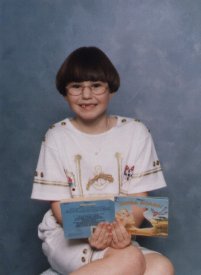 One of my favorite books is Mama Cat Has Three Kittens. I also like Scaredy Cat.
My favorite colors are green, blue, purple and pink.
I love all kinds of dolls. My favorites are Barbie-type dolls, including Ashley and Mary Kate Olsen and babydolls. I also enjoy "breakable" (porcelain) dolls.




I live with my Mom (Pam) and my Dad (Geoff)
To visit my Mom's page click here









Thanks for visiting my Barbie Page.
If you would like to send me e-mail, click on the Barbie below.



Get your own photo page.
Click Here
Design~Max Web Design